Seminyak & Ubud
july 25 -31, 2020
august 8-14, 2020
If you have ever wanted to get in touch with nature while experiencing a culture through wonderful activities, then this Bali trip is for you. Join us on this week-long 2-city tour where you get to relax, learn and have fun. Amazing activities such as cooking class from local Balinese chefs, surf lessons and waterfall visits are few of the many excursions we will embark on this wonder week trip. The tour will start in Seminyak where you will stay at a luxurious villa with amenities of a dream house! We will learn about the Balinese culture, refresh, make new friends and return a different person.
Welcome to this magical Indonesian island, you are in for a treat. Please arrive by 3 p.m. local time. Our wonderful driver and our local host will pick you up from the Ngurah Rai International Airport and bring you to our well-staffed beautiful villa in Seminyak. Settle in, your host will go over the itinerary with you and answer any questions you may have. Later that afternoon, join us in a cultural welcome dinner full of local Balinese dishes after dinner, join us on another relaxing cultural experience with local Balinese dancers.
Join us in a wonderfully prepared floating breakfast. Surfing in Bali is very famous, you will get to enjoy this activity with our instruction through a very fun and interactive surfing lesson. Enjoy the wonderful warm summer beach weather, sips on some fresh coconut water, take it all in before we head back to our villa. Later that afternoon, decompress even more by joining us on a complimentary spa treatment. You are free to enjoy the evening as you please.
If you are a foodie like us then today will be one of favorite days. Enjoy a wonderful breakfast at the villa and join us on an unforgettable culinary experience with a local chef. Bali is known worldwide for its spicy, fragrant cuisine, made with spices that can be hard to source outside of South-East Asia. This cooking class will help you unlock the secrets of Balinese cuisine. You will also get the chance to visit a local market with your chef beforehand to pick out your ingredients and learn more about the island's culinary tradition. Later this afternoon we will immerse ourselves in some more cultural activities by visiting the Tirta Empul Water Temple.
Enjoy a wonderful breakfast at the villa before we depart for the magical city of Ubud. We will have the opportunity to tour the area along, swing our stress away visit the Mandala Suci Wenara Wana or well known as Monkey Forest. We will end the day with a wonderful visit to one of Bali's most famous waterfalls.
Today is a fun day, today we go island hopping to the beautiful island of Nusa Penida where we will soak up on some vitamin D, explore the island before we return to our main island Bali.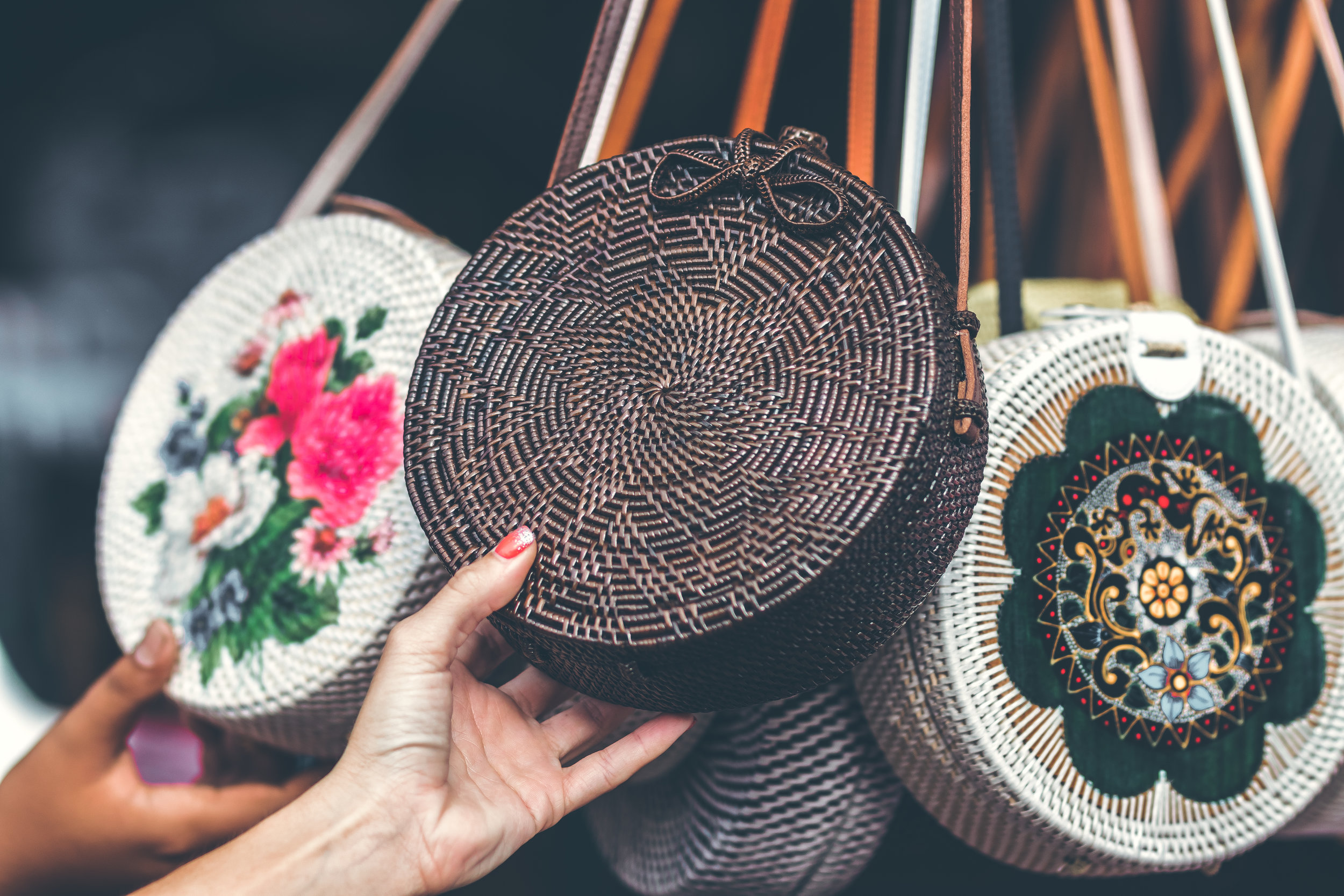 Today is your day to do as you please, whether that is doing some last minute shopping, trying out some more restaurants, sleep in or trying out other excursions of your choice.
Today is a sad day, today we return home and tell our friends and families about the wonderful memories we have made in Bali. Enjoy a wonderful breakfast at the villa and our driver will whisk you away to the airport to embark on your safe return journey home. We shall see you again!
PAYMENT PLAN AVAILABLE WITH A DEPOSIT OF $300+
Double Occupancy (you will have a roommate) - $2,000 (if paid in full)
Double Occupancy (you will have a roommate) - $2,100 (if paid in portions deposit + 6 payments)
**IF YOU WANT YOUR OWN ROOM THERE IS A SURCHARGE OF +$600 ADDED THE DOUBLE OCCUPANCY PRICE**
All ground transportations
Airport shuttle transfers from/to Ngurah Rai International Airport in Bali
7 Days 6 nights at a beautiful villa in Seminyak
Multi lingual guides speaking
Unlimited breakfast, 3 lunches and 2 dinners
Farm to Table Cooking class with local chef
Complimentary spa treatment
Professional HD quality photos of your tour
Waterfall visit
Surf Lessons
Bali Swings
Balinese Dancers
Interaction with locals
Monkey forest
Beach Club
Boat transportation to Island
All white dinner at fine dining restaurant in Seminyak
All listed activities entrance fees
Visit of many historical places
Transportation to/from Ubud
Free Wifi at all accommodations
International Flight from Home country to Bali, Indonesia
MANDATORY Intl/Travel medical insurance ( Buy Here )
Passport & Visa fees (If Applicable)
Tips and gratuities to resort staffs
Some lunches and dinners
Additional tours and excursions not included package
THIS TRIP ISN'T FOR EVERYONE.
Understand that Bali is an Indonesian island located in south east Asia and standards are not the same as the USA.
IT IS FOR YOU IF:
You are open-minded

You enjoy eating, walking and off-the-beaten-path ideas.

You love to have a great time and are open to meeting others and accept the different personalities you will encounter.
THIS TRIP IS NOT FOR YOU IF:
You have a tendency to bring first world expectations with you everywhere.

You have a tendency to be negative or dramatic or are just plain depressing to be around.

You're not into trying new things or stepping outside of your comfort zone.

You don't like balinese food. That is what we'll be eating. Every day.

You have very specific and particular travel preferences and tend to criticize everything around you.

You can't easily walk up stairs. If you find walking tough, then this trip isn't suited to you.

You are looking for luxury. Balinese standards are not the same as it is in the U.S keep an open mind and you will have a great time!
PLEASE READ CAREFULLY
FLIGHT
Book your flight to Ngurah Rai International Airport in Bali. The tour is during the summer so flight to Bali is likely to get expensive, book as early as you can to save more. If you do not have a US passport and need a visa, please handle as soon as you can to avoid visa rejections and wasted funds.
GENERAL INFO
Rooms are double occupancy with 2 beds (unless selected otherwise). If you don't already have a roommate, you will be paired with one. Your water pressure might not be like what you're used to, BRING POTENT INSECT REPELLENT Bali is very green and mosquitoes tend to be everywhere!
All activities and meals are done as a group, choosing to opt out of an activity or group dinner, you automatically become responsible for your own expenses.
FOOD/DRINKS
We will consume a variety of balinese dishes. Meals are not provided every day, so you are free to eat other dishes in non-group meal activities. The balinese cuisine consists of a lot of whole foods, vegetables, carbohydrates and meat product; they do, however, have great vegetarian options as well.
Warning - PHYSICAL ACTIVITIES
This tour involves a lot of walking and sometimes hiking, waterfall chasing, monkey forest visit, surfing etc...Please ensure that you are physically able to participate in those activities without complaint, if not then this may not be the best trip for you.
MONEY/CURRENCY
Bali utilizes the Indonesian Rupiah (IDR) as its currency, most places do not take cards, please bring USD cash for tips, restaurants expenses and souvenir shopping. Upon arrival your USD will be changed to local currency IDR at the Airport and some local exchange centers.
Travel Terms & Condition
Please review the booking terms and frequently asked questions section before booking a package.