MARRAKECH
February 5-11 2020
FEBRUARY 15-21 2020
Spices, colors, waterfall, camel ride, cooking class, luxury spa experience are many of the experiences that are waiting for you on this wonderful trip. Come make your way to northern Africa in the city of Marrakesh, Morocco where you learn, eat dance and experience like never before.
Welcome to Marrakesh! After a long flight, you have finally made it to this beautiful city. Plan to arrive mid-afternoon and our beautiful host will pickup you up from the airport and bring you to our wonderful luxurious riad. Relax, unpack and enjoy the welcome snacks and a surprise activity. Later this evening, we will gather and enjoy a tasty welcome dinner with the group and get to know each other.
Enjoy a warm and hearty breakfast before we depart to Medina, where you will be exposed to all things Morocco! Prepare for sensory overload with colorful and beautifully designed carpets, tanneries, plates as well as olives, spices, and jewelry, before stopping for lunch at one of our favorite places in Marrakech. Later this afternoon, we will experience a luxurious Moroccan spa treatment including Hammam and Arabian spa services.
Today we get to immerse ourselves into these famous Moroccan spices, participate in a world-class cooking class and create our very own authentic Moroccan dish with the help of local chef. Later we get to bask in our work of art. After our wonderful meal, we will explore the city.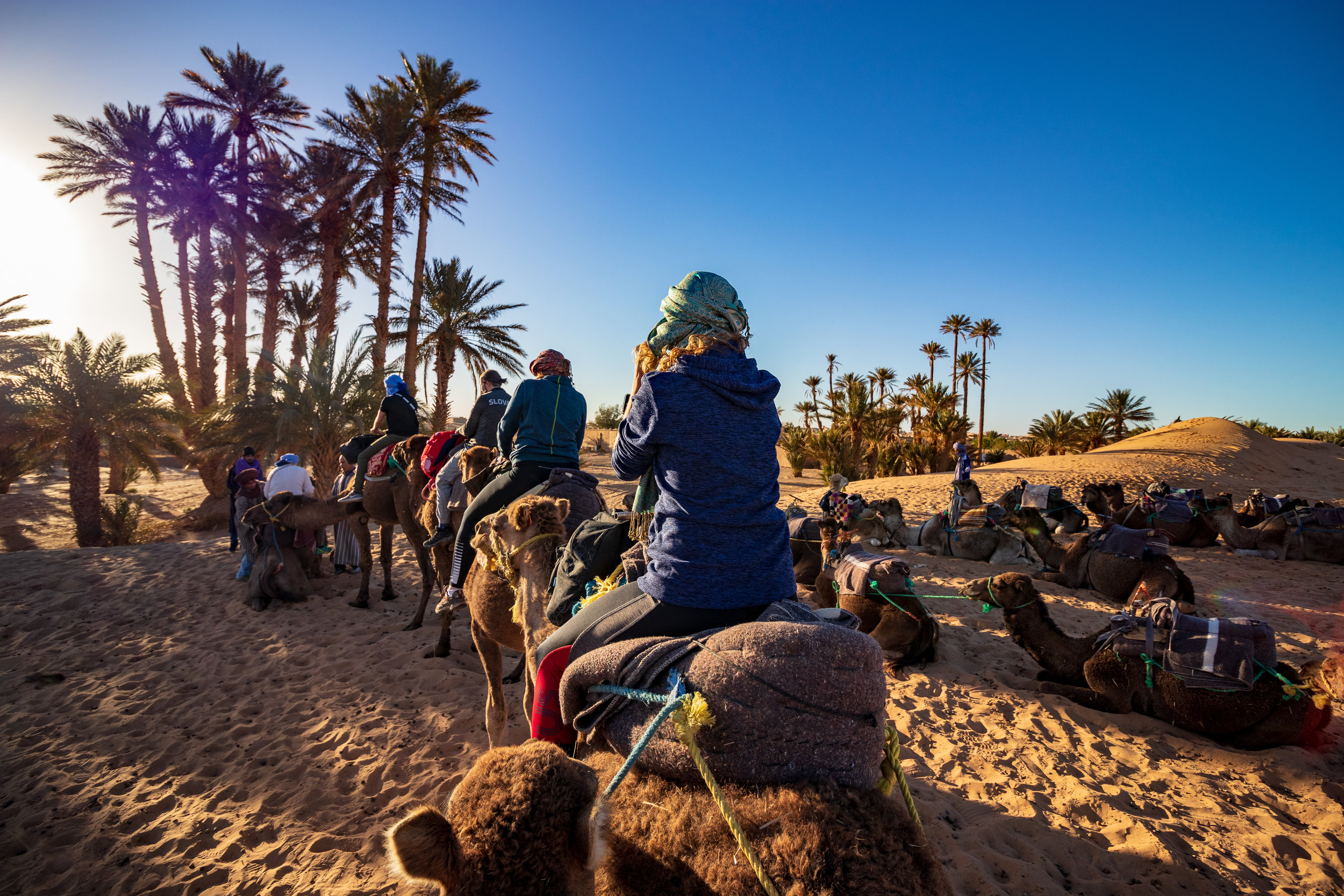 Today will be a day to remember! Upon enjoying our wonderful breakfast at our riad, we will depart for an adventurous day in the Atlas mountains and valley where we will ride camels, interact and have a nice lunch with a wonderful local family/ Later that day will we soak in a nearby waterfall and release all stress and worried before we return to the city.
Today we will visit one of Morocco's most famous sites. Le Jardin Majorelle. It took French painter Jacques Majorelle (1886-1962) forty years of passion and dedication to create this enchanting garden in the heart of the "Ochre City". After getting our best shots from the garden, we will then head to the museum and learn more about the Berbers and their fascinating history. Later that afternoon we will also stop by the Yves Saint Laurent Museum.
Today you have the freedom to do as you please. After enjoying a great breakfast, you will have the option to explore and enjoying the day as you see fit. Take advantage, shop and soak it all this beautiful country have to offer because you return home the next day.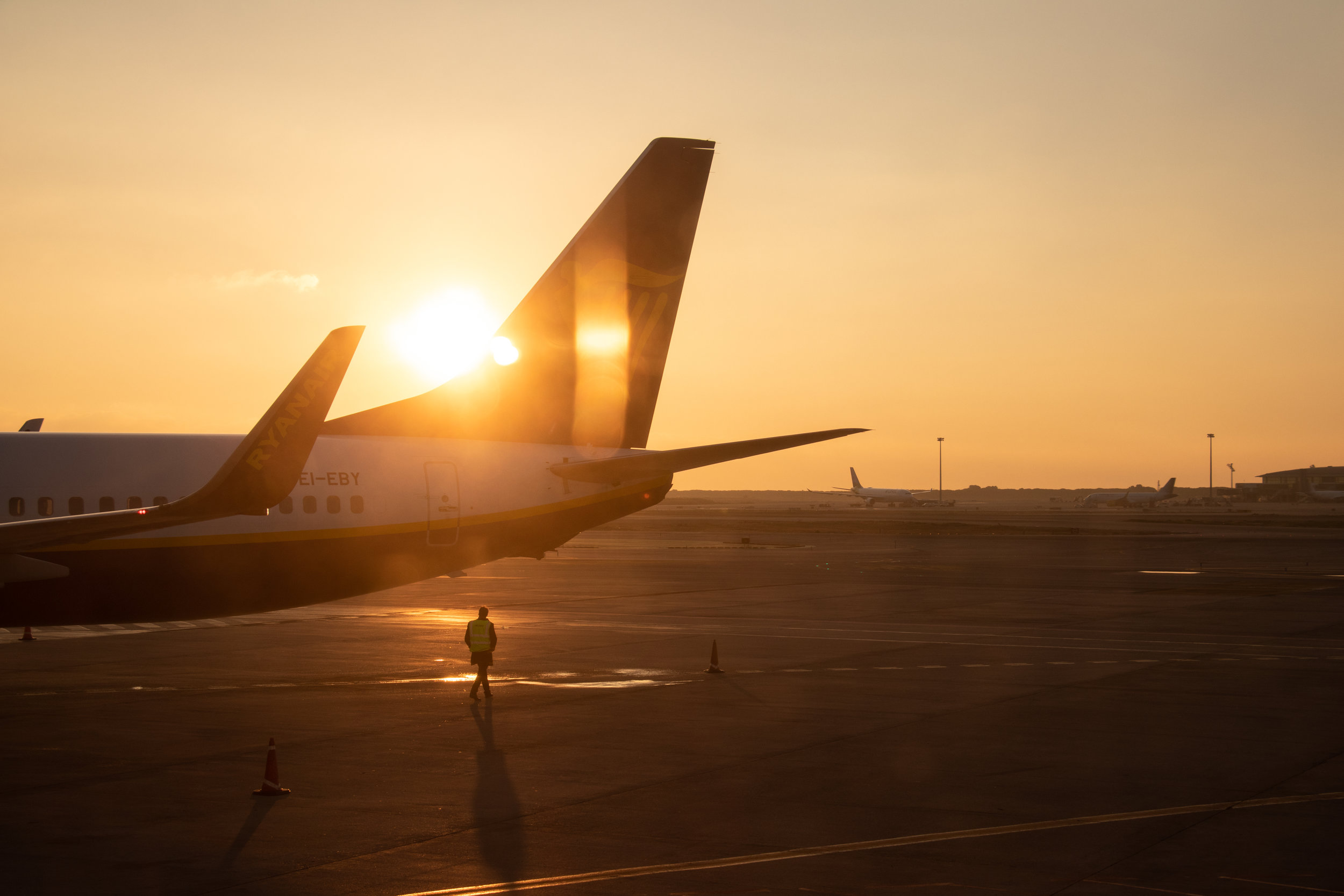 Today is a sad day. Today we return home and reminisce on all of the fun and interaction with the Moroccan culture and we bring back with us wonderful memories of this awesome trip
7 days 6 nights in luxury Moroccan riad in Marrakech
Roundtrip airport transfers in Morocco ( Arrive to RAK and depart from RAK)
All ground transportation
All Breakfasts and Lunches 3 dinners
Welcome Dinner
World Class Cooking Class
Luxurious Spa Treatment
All activities on the itinerary
Day trip to the Atlas Mountains
Camel Ride
Waterfall visit
Nightlife
Medina visit
Free Wifi at accommodation
Roundtrip Flight to Marrakesh Menara Airport ( RAK)
Mandatory Travel Insurance (Buy here)
Passport and visa fees
Non listed excursions
Alcoholic Beverages and tips
Some dinners
Room Service
**PRICING**
Double Occupancy (you will have a roommate) - $1,600 (if paid in full)
Double Occupancy (you will have a roommate) - $1,650 (if paid in portions deposit + 3 payments) Last Payment due 11/30/2019.
Single Occupancy (you have your own room) - $1,800 (if paid in full)
Single Occupancy (you have your own room) - $1,850 (if paid in portions deposit +3 payments ) Last Payment due 11/30/2019.
DISCLAIMER
THIS TRIP ISN'T FOR EVERYONE
Understand that Morocco is a northern African country and standards are not the same as the USA.
IT IS FOR YOU IF:
You are open-minded

You enjoy eating, walking and off-the-beaten-path ideas.

You love to have a great time and are open to meeting others and accept the different personalities you will encounter.
THIS TRIP IS NOT FOR YOU IF:
You have a tendency to bring first world expectations with you everywhere.

You have a tendency to be negative or dramatic or are just plain depressing to be around.

You're not into trying new things or stepping outside of your comfort zone.

You don't like Moroccan food. That is what we'll be eating. Every day.

You have very specific and particular travel preferences and tend to criticize everything around you.

You can't easily walk up stairs. If you find walking tough, then this trip isn't suited to you.

You are looking for luxury. Moroccan standards are not the same as it is in the U.S keep an open mind and you will have a great time!
IMPORTANT INFORMATION
PLEASE READ CAREFULLY
FLIGHT
Please book your roundtrip flight to Marrakesh Menara Airport ( RAK) , and plan to arrive between 1-4pm local time.
The tour is during the summer so flight to Morocco is likely to get expensive, book as early as you can to save more. If you do not have a US passport and need a visa, please handle as soon as you can to avoid visa rejections and wasted funds because we do not provide refunds.
FOOD/DRINKS
We will consume a variety of dishes from the Moroccan cuisine. Meals are not provided every day, so you are free to eat other dishes in non-group meal activities. The Moroccan cuisine consists of a lot of carbohydrates and meat product; they do, however, have great vegetarian options as well. We will also consume a lot of wine.
PHYSICAL ACTIVITIES
This tour involves a lot of walking and sometimes hiking, please ensure that you are physically able to participate in those activities without complaint, if not then this may not be the best trip for you.
MONEY/CURRENCY
Morocco utilizes the Moroccan Dirham (MAD) as its currency, some places take cards but bring all the cash you think you will to be on the safe side. Upon your arrival, exchange your USD to MAD at the airport.
TRAVEL TERMS & CONDITION
Please review the booking terms and frequently asked questions section before booking a package.