Johannesburg - Cape Town
March 7-15, 2020
november 10-19 2020
Join us on our epic visit to the Mother land for almost 2 weeks in May 2019. From safari visits to hiking Table Mountain we will be doing it all. Experience South Africa like never before with all your senses, listen to the African beat and rhythm, see the wildlife in their natural habitats, taste the mouthwatering local dishes and much more. We will visit where Nelson Mandela was imprisoned, participate in life altering excursions and activities, make awesome new friends and return home a new person.
Welcome to Johannesburg, you've made it after a long journey. Please arrive by 4:00 p.m. local time. Upon arrival, a Kultured Travels staff will pick you up and escort you to our wonderful accommodation. Check-in, relax and get ready for our welcome dinner, attire is dress to impress as our photographer will document the entire evening.
Today we will embark on a guided tour of Johannesburg, Soweto and many more to learn about the unpleasant past and history of this city. We will also get the chance to visit Mandela's house which is now a museum as well as the apartheid museum. Later this evening we will have the opportunity to indulge in a fabulous Pan-African cuisine that will provide a rich cultural experience.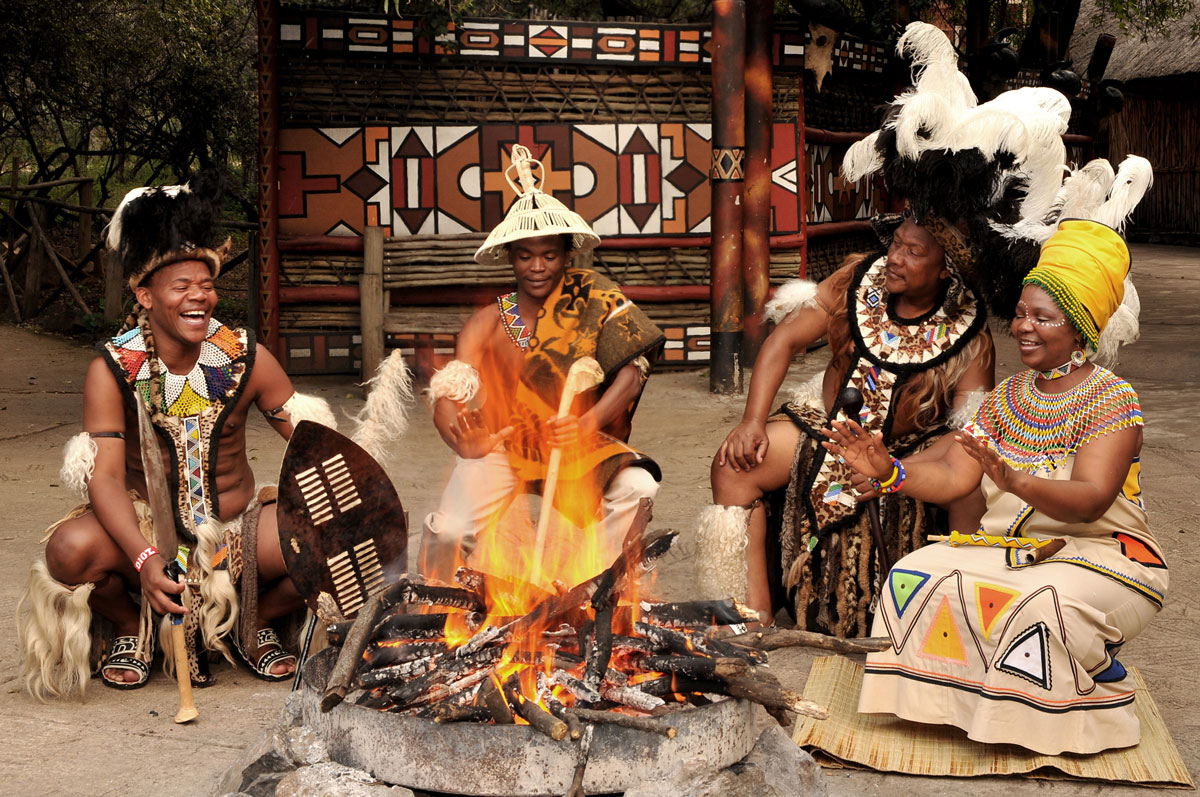 After enjoying a mouthful breakfast. Today we will partake in cultural programs consisting of visual presentations on the history and origins of the various ethnic groups, guided tours, and tribal dance displays, which will introduce you to the multi-cultural lifestyle of the inhabitants of Lesedi. Enjoy yourself at this unique cultural venue where the music, song, and warmth of Africa's hospitality await you and the crafts and lifestyle of her people will enthrall you.
Today is a special day and will be one of the many highlights of this tour. We will spend an entire day at a safari located outside of Johannesburg. We will watch wild animals in their natural habitats and immerse ourselves into the surrounding views and disconnect while we interact with our surroundings.
Today is our last day in Johannesburg. We will enjoy our breakfast, make a short visit to the local market before we board our flight to Cape Town where the second part of this fabulous trip will await us. Upon Arrival in Cape Town, we will check-into our accommodation and hop into our yacht to enjoy the beautiful sunset while laughing and creating lifelong memories.
A trip to South Africa will not be complete without a visit to Robben Island. This island houses one of the many prisons Nelson Mandela was held captive. As we navigate through the island, we will continue about learning of the history of the country. Later that night join us, at a local bar and immerse yourself into Cape Town's nightlife.
Today we will visit South Africa's most iconic landmark. Table Mountain is probably the most photographed landmark in South Africa, is now one of the New 7 Wonders of Nature. We will ride our way to the top and admire a breathtaking view of the city.
One of the many beautiful things about South-Africa is the fact that there's practically something for everyone, whether you love nature, the beach, mountains, culture, wine, you will find them all. Today we get to visit a local winery and vineyard and taste the locally produced wines.
Today we get to visit Cape point and see the penguins. Today can be done at your leisure, If penguins are not your thing, you can skip this activity and do as you please. Today is also our last full day in Cape Town.
All good things must come to an end. Today we return home. Enjoy the wonderful breakfast before we board our flight back to Johannesburg. Be sure to book an afternoon return flight home. We hope you enjoyed this long and fulfilling trip. Have a safe return, and we look forward to having you back.
10 days 9 nights of beautiful hotel accommodation in both Johannesburg and Cape Town
Roundtrip Airport shuttle transfer
All ground transportations
Tours and Museum visits
Daily breakfast, 3 lunches and 2 dinners
Traditional dinner
Cultural show and experience
Day trip to Safari
Round-trip flight from Johannesburg to Cape Town
Mandela's house visit
Apartheid Museum visit
Soweto Visit
African market and shops visit
Sunset Cruise
Robben Island day trip
Table Mountain visit
Cape point visit
Penguins site seeing
Wine tasting
Entrance fees to all listed excursions
Enticing nightlife in local famous bars
Professional photographs of the trip upon return
Free Wifi at accomodation
Roundtrip flight from home country to South Africa
Mandatory travel insurance ( BUY HERE)
All Meals ( only some meals are included not all, see itinerary)
Passport/Visa fees ( if applicable)
payment plan available with a deposit of $450
Double Occupancy (you will have a roommate) - $3,100 (if paid in full)
Double Occupancy (you will have a roommate) - $3,200 (if paid in portions deposit + 6 payments) Last Payment due 01/07/2019
**if you want your own room there is a surcharge of +$750 added the double occupancy price**
Disclaimer
THIS TRIP ISN'T FOR EVERYONE.
Understand that South-Africa is a developing country and standards are not the same as the USA.
IT IS FOR YOU IF:
You are open-minded

You enjoy eating, walking and off-the-beaten-path ideas.

You love to have a great time and are open to meeting others and accept the different personalities you will encounter.
THIS TRIP IS NOT FOR YOU IF:
You have a tendency to bring first world expectations with you everywhere.

You have a tendency to be negative or dramatic or are just plain depressing to be around.

You're not into trying new things or stepping outside of your comfort zone.

You don't like South-African food. That is what we'll be eating. Every day.

You have very specific and particular travel preferences and tend to criticize everything around you.

You can't easily walk up stairs. If you find walking tough, then this trip isn't suited to you.

You are looking for luxury. South-African standards are not the same as it is in the U.S keep an open mind and you will have a great time!
Additional important information
Prior to your departure
Check if you need to update your passport

Determine if you need a visa and apply for one on time

Check vaccination requirements

Inform your bank of travel destinations

Sign up for State Department/Embassy alerts
Flight
Book roundtrip flights to Johannesburg (O. R. Tambo International Airport) and plan to arrive by 4:00 p.m local time.

Make sure you book an afternoon return flight because we will be coming from Cape Town that morning.
FOOD/DRINKS
We will consume a variety of local dishes from the Pan-African cuisine. Meals are not provided every day, so you are free to eat other dishes in non-group meal activities.
*Alcoholic drinks are not included with the exception of our wine tasting excursion.

PHYSICAL ACTIVITIES
This tour involves a lot of walking and sometimes hiking, please ensure that you are physically able to participate in those activities without complaint, if not then this may not be the best trip for you.
MONEY/CURRENCY
South Africa utilizes the Rand (ZAR) as its currency. Please bring cash with you, most places only take cash, some places do take cards, however, to use your card you will need to set travel notices with your bank account and also know that you may be charged an international transaction fee for every card purchase.
The best recommendation would be to bring your cash with you and exchange upon arrival.
TRAVEL TERMS & CONDITION
Please review the booking terms and frequently asked questions section before booking a package.

RESERVE YOUR SPOT - SOUTH AFRICA TOUR